Some kind words from our 550+ Phoenix tennis players
(64,600 + nationwide)
Member Since 10/08/09
Thank you for having such an awesome league!!! You should feel very proud. Everyone has been of solid character to play a match.
M. Bronstein
TennisPhoenix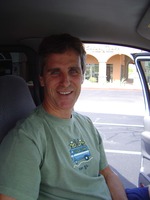 Member Since 11/21/11
This program coordinates matches in a way that promotes good Tennis without an autocratic feel. I like the freedom to self organize.